Welcome to our Camping Page!
このページでは、エキサイティングなHK千葉の施設に関する情報(写真もご覧いただけます)と、ご家族でも滞在いただけ楽しむ方法についての情報を見つけることができます! 楽しんでください!
On this page you will find information on our exciting HK Chiba property (including pictures) as well as information about how you and your family can stay there and enjoy it for yourselves! Please enjoy!
The Property!
HK千葉県の宿泊施設は、千葉県九十九里町のビーチからわずか2分の場所にあります。約1.5エーカーの広大な土地では マウンテンドーム、ツリークライミングステーション、ジップライン、ロープウォーキング、フォレストランなど、生徒達に素晴らしい環境を提供しています。まもなく、野球場とサッカー場が登場します。 家自体もとても美しく、オープンコンセプトのデザインで2階建てになっています。 ここ東京で慣れ親しんでいるモダンなアメニティもすべて揃っています!
Our HK Chiba property is located just 2 minutes from the beach, near Kujukuri, Chiba! We have almost 1.5 acres of land that we have used to create some amazing (children) student-environments including a Mountain Dome, Tree Climbing Stations, Zip Lining Rope Walking, Forest Runs – and coming soon, a baseball diamond and soccer field! The house itself is absolutely beautiful, with 2 floors created within a open concept design. It has all of the modern amenities we are used to here in Tokyo!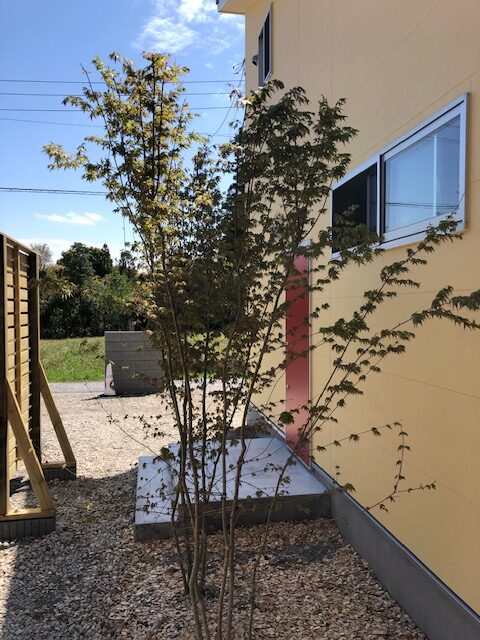 Private Family Camp!
はい!ご家族と一緒にここに滞在し、散歩道、キャンプファイヤー、ビーチへの散歩、そしてプライベートでモダンな木造の家の中でリラックスしながらエリアを探索することができます! 本当に特別な体験になります!
1泊の料金は12,000円(税込)で、ウェルカムジュース、家のご利用方法(家の開け閉めなど)の解説、Netflix付きテレビ、wifi、紙皿、紙コップが付いています。
寝具、食べ物、飲み物、食器、調理器具、タオル、必要な洗面用具はすべてご持参ください。
詳細については、下のボタンをクリックしてください。
そのほかの注意点
*申し込み後、48時間以内に申し込みを確認し、承認の確認を送信します。
*お申し込みが確認された後は、ご利用日までにHKISで30分間程のミーティングを行います。利用者の同意書の確認、周辺のアクティビティ、その他の特別な注意事項など、旅行のすべての詳細を確認します。
*毎月のご利用家族数を限らせて頂いておりますので、ご注意ください。
*可能であれば、ファミリートリップの前にお子様が私達のHKIS遠足に参加頂くことをお勧めします。
*現時点では、生徒様とその家族のみにご使用を限らせ頂いておりますのでご了承ください。(お友達家族と一緒のご利用等はお断りさせて頂いております。)
Here are a few pictures from a recent Private Family Camp!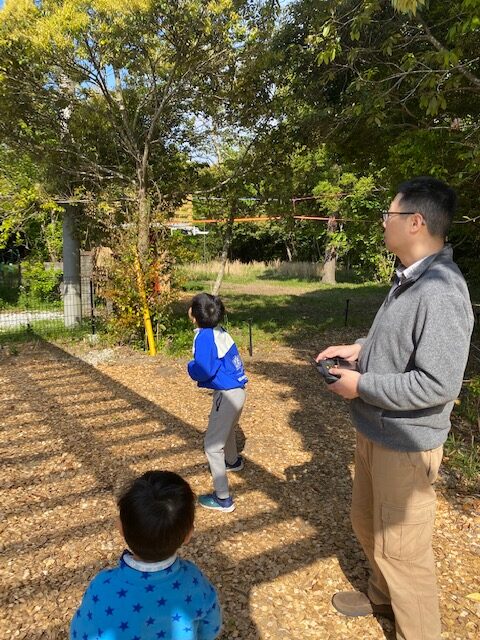 Yes! You can stay here with your family to enjoy the house, the walking paths, creating a campfire, walking to the beach and exploring the area while relaxing within a private and modern wood house! It`s truly special!
The one-night fee is 12,000yen (tax included) and comes with juices for when you arrive, instructions on how to open and close the house, a TV with Netflix, wifi, paper plates and cups should you need them.
Please bring all of your bedding, food and drinks, dishes and utensils as well as towels and any bathroom items you may need.
Other notables:
*After applying, we will review your application and send confirmation of acceptance within 48 hours.
*After your application is confirmed, we will have a 30 minute meeting at HKIS to review all other details of the trip, including the occupant agreement, things to do around the area as well as other special notables.
*There is a maximum number of families who can visit each month, so please keep this in mind.
*If possible, it is a better experience if your child can join a regular HKIS excursion before your Family Trip.
*Please note, currently only students of HKIS and their immediate families will be able to stay at HK Chiba.
Please click the button below to learn more!
The Beach!
ビーチへようこそ! なんて素晴らしい経験になるでしょう! 砂浜が有名なこのビーチはスクールでの遠足やお泊り会でも、とっても人気な場所であり、海水で遊んだり、海岸を歩いたり、貝殻を見つけたり、鬼ごっこをしたり、、と楽しさ満載です。 この素晴らしい場所の写真をいくつか見てください! ?
Welcome to the beach! What an amazing experience! Well-known for its sand, the beach is always a popular place during school-day or overnight trips for us to wade in the water, find seashells, play tag – and more! Please see a few pictures of this amazing place for yourselves! 🙂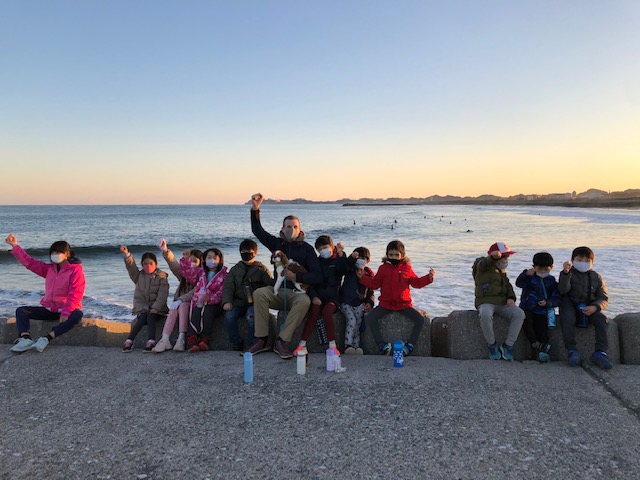 Family Tent Night!
Past event Introduction! テントをお持ちですか?キャンプを楽しんでいますか? 7月23日、HK千葉ビーチでテントイベントを開催します!ご家族で土曜日の午後4時に車で私たちの施設に到着し、私と他のHKISスタッフ1名と、バーベキューディナー、そして…テントでゲームやアクティビティを楽しむことができます。HKIS千葉には、美しさを楽しむのに最適なテントスポットがございます。日曜日の朝、ご両親は休憩頂き、お子様のみを地元の散歩に連れて行き、最後のアクティビティの朝食前に戻ります!See you soon, Greg
Have a tent? Enjoy camping? Great! We will be holding a tent-out at HK Chiba Beach on July 23th! Families can arrive by-car to our property from 4pm on Saturday, enjoy games and activities with me and 1 other HKIS team member, a barbecue supper and… tenting! We have perfect spots for you to pitch your tent and enjoy the beauty of our property! On Sunday morning, I will take your child for local walk to give parents a break, then return for breakfast before our final activity! See you soon, Greg
Picture of our recent Family Tent Night!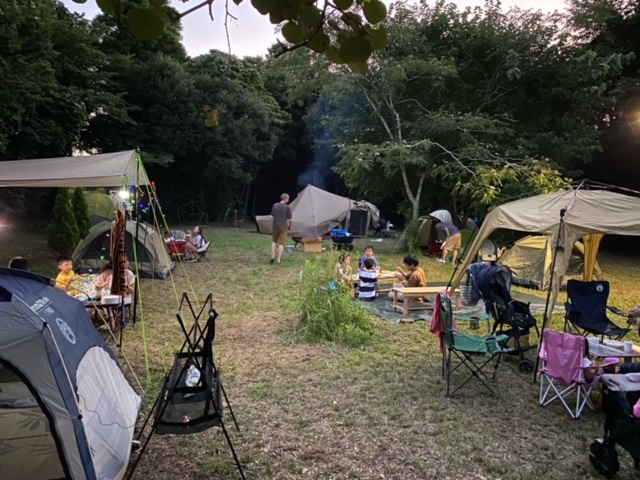 Contact us to learn more about Family Camp or Family Tent Night!